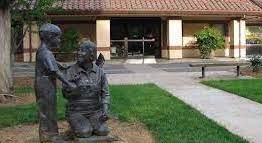 Our group shares a love of genealogy and family history.
Our mission is to assist anyone in their research and to promote community interest in the study of genealogy through sponsorship of speakers, small discussion groups, and by maintaining a genealogy research library that is open to the public.
What exactly does DGC do?
We staff and manage a library which is open to the public several times a week. — (read more)
We offer public monthly programs featuring speakers from around the world. — (see events)
We have social events where club members gather to talk and share good food!
We hold Monday Discussion Groups — small sessions with no formal structure.  Drop in if you would like to share a success, ask a question, or help brainstorm solutions to problems presented by others.  Open only to members, this is a time and place to share progress or frustration about your current research, ask for help, and get some! Resources suggested are often listed in the President's next Message to Members.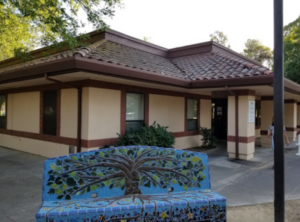 The members-only "Topic Talks" are a creation of our club where small groups meet for leaderless discussions with no formal program — just an announced topic to focus on.

Some previous topics include: Irish, Pennsylvania, and German research; Adoption; Lutheran ancestry; and many more.
Members attending might discuss their approaches leading to successful — or not so successful — attempts at researching in the designated topic area.  Feel free to bring resources and references that can help others. And be sure to bring your questions!   — (join the club)

After having several programs and Topic Talks about DNA, we eventually created a special study group devoted entirely to the topic. In our monthly "DNA Study Group", we delve deep into genetic genealogy! — (see upcoming DNA events)
We look forward to welcoming everyone at some future event or discussion.
While our future is bright, that is only because of the great foundation we have with over forty years of volunteers — working in the library, serving on boards and committees, showing up to learn and share, and supporting and promoting the Davis Genealogy Club and family history in general.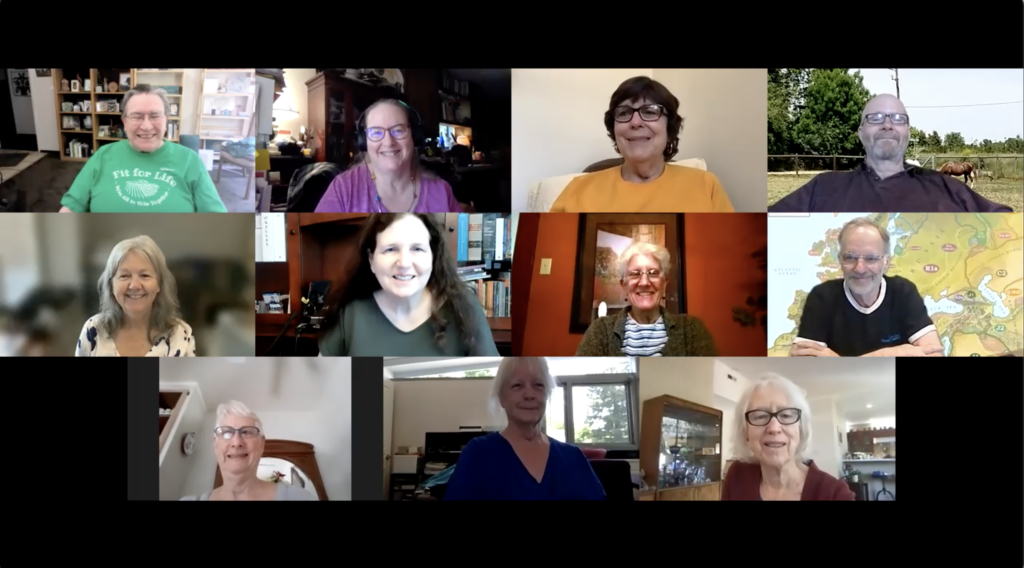 THANKS TO YOU ALL!

Membership is open to everyone.
Gatherings happen in person, via Zoom, and Merged (Hybrid).
Officers and committees and how to reach us …
Elected Officers
-- email suffix is davisgenealogy.org
President
Lisa Henderson
president@...
Vice President
Jan Levenson
vp@...
Secretary
Susan Ford
sec@...
Treasurer
Wendy Cohen
treasurer@...
Standing Committees
-- email suffix is davisgenealogy.org
Membership
Joan Brunk, chair
membership@...
Program
Jan Levenson, chair
vp@...
Publicity
Lisa Henderson, chair, 530-753-8943
publicity@...
Library
Vicki Klein, chair
library@...
Ad Hoc Committees
-- email suffix is davisgenealogy.org
Website Design
Lisa Henderson, chair
website@

More about us … how we began …
Starting in 1979, a group of people in Davis, California, gathered to share their interest in genealogy and family history research. Coordinating with the people who were designing the then-new Davis Senior Center, they arranged for one room in the new building to be dedicated to storing books and they formed the "Davis Genealogical Club and Library". Since then, our club's members have shared with each other and provided meetings where special speakers could come and help us learn how to do genealogy better.
Our library has remained a center for many activities, but in 2006 we informally shortened our name to "Davis Genealogy Club". That was also the year we created our first website. In 2021, with this newly revised website, we hope to welcome more people participating in our online programs — wherever they reside.
The Davis Genealogy Club has existed for over 40 years. To read more about our rich history, click here.